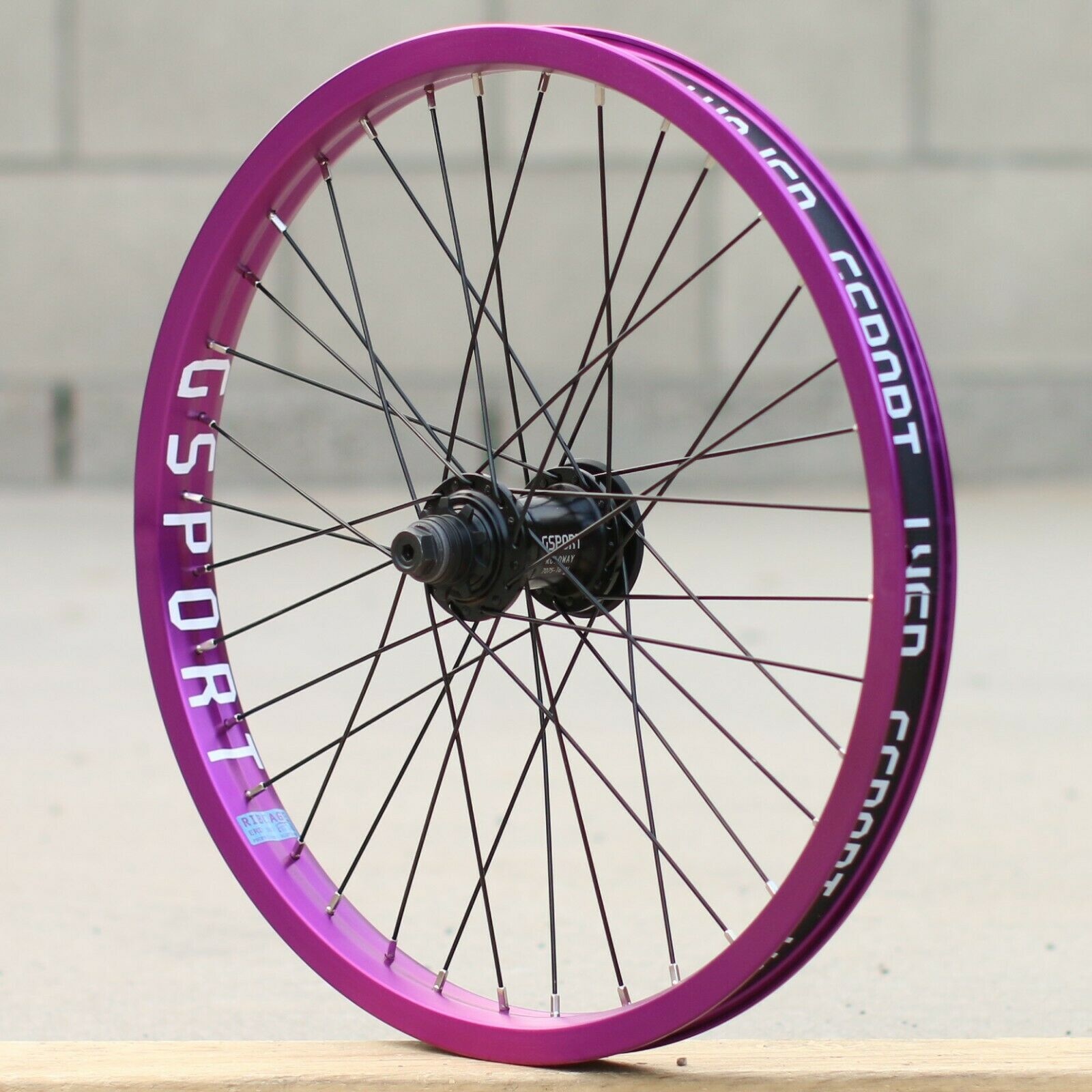 GSport
The GSport Elite Cassette Wheel is built with a GSport Roloway cassette hub, GSport Ribcage rim, black spokes and brass nipples.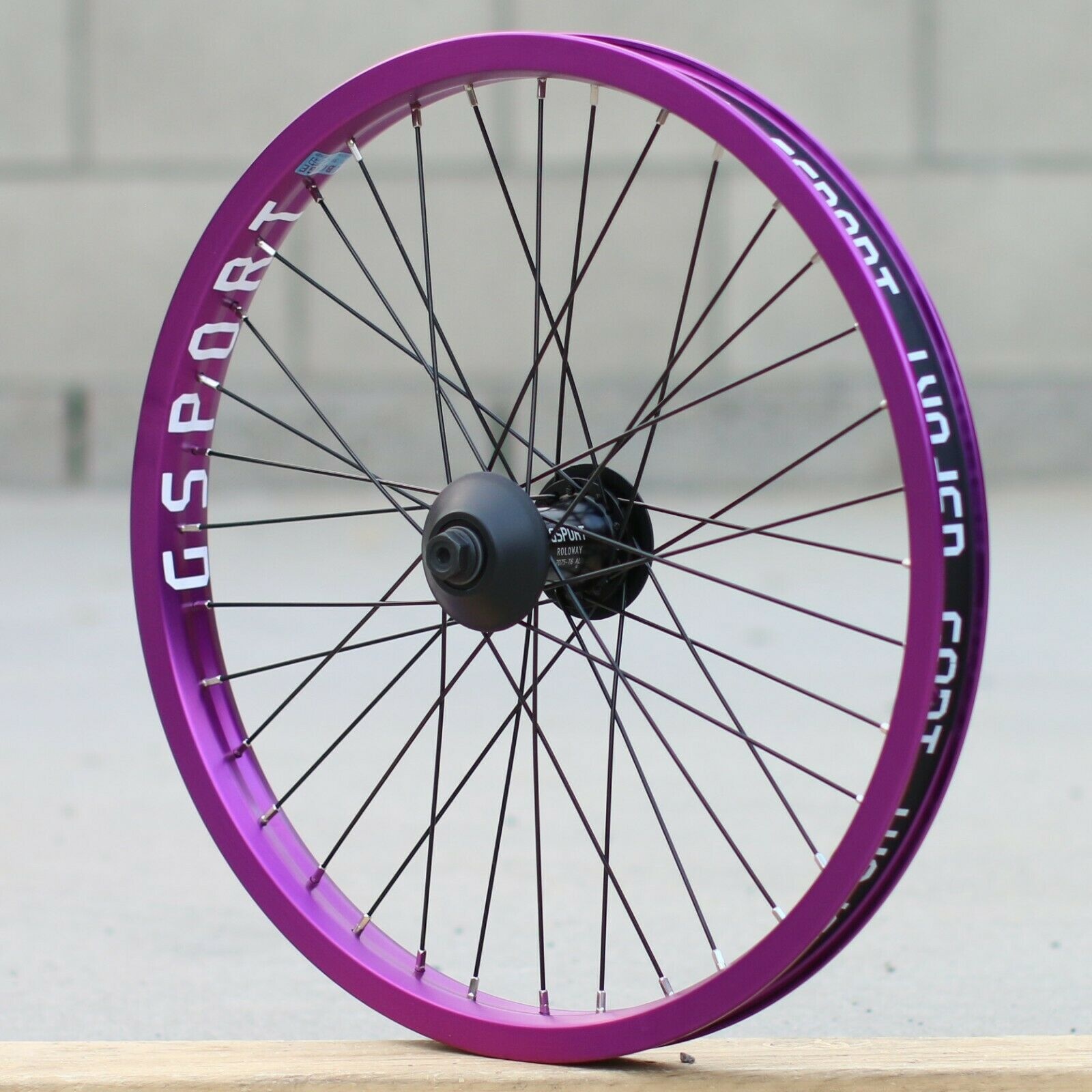 GSport
The GSport Elite Front Wheel fuses the smooth rolling of the Roloway hub with the strength of the double walled Ribcage rim to create a combination that stands up to the battle that is freestyle BMX.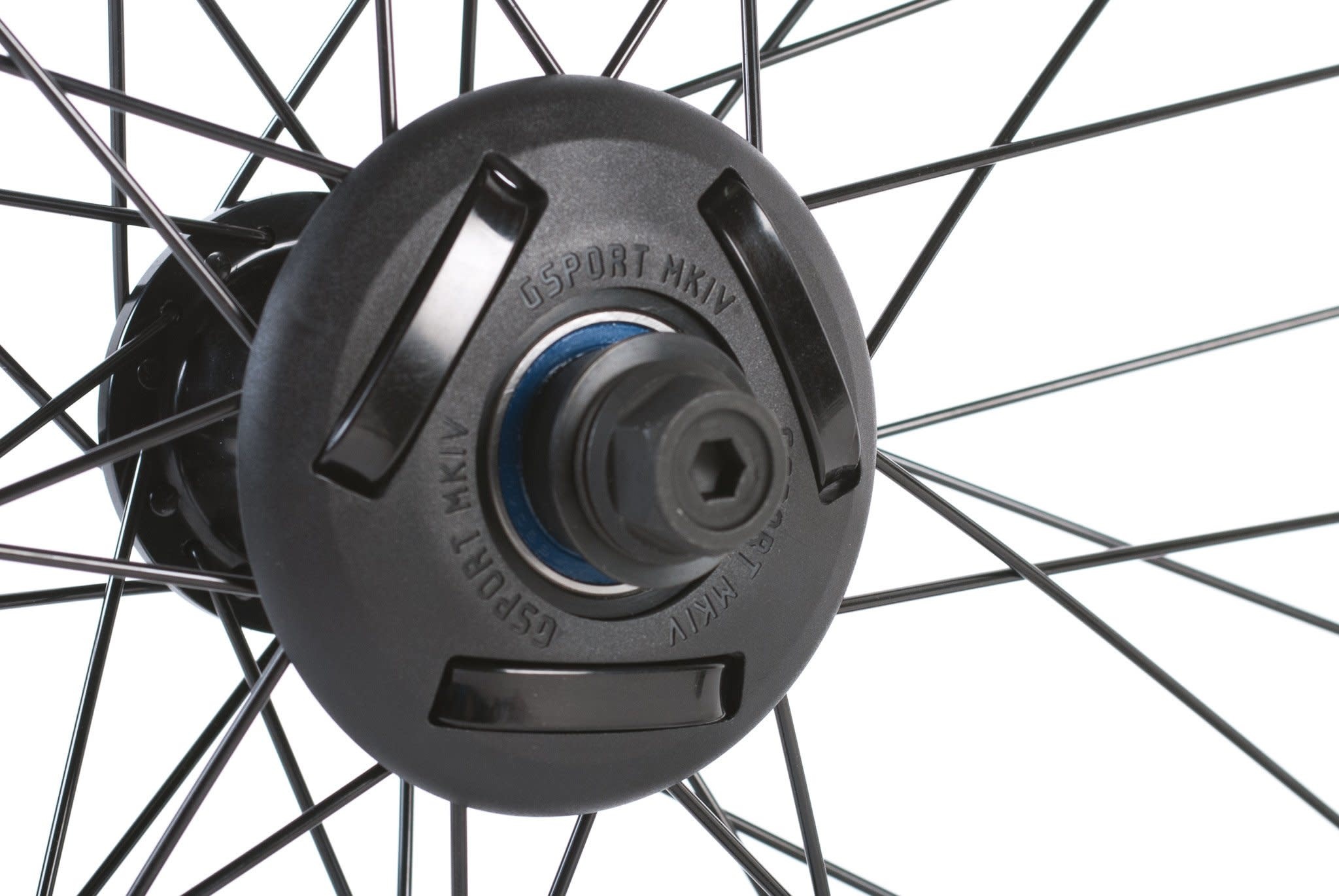 GSport
The GLAND fits most hubs available and comes in front or rear options. Can be installed using the included zip-ties or the manky strap.